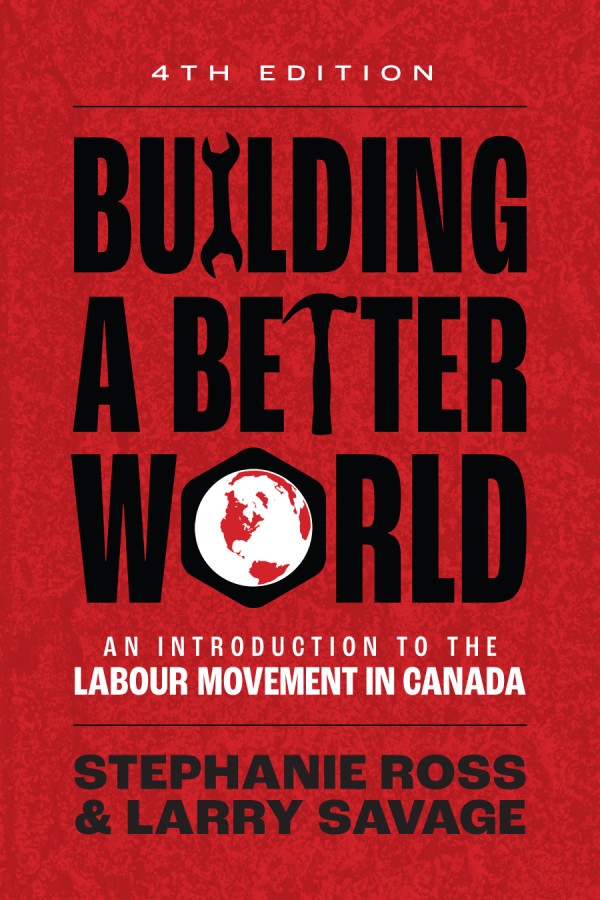 Building A Better World, 4th Edition
An Introduction to the Labour Movement in Canada
A key introduction to the history, role, strategies and contributions of unions and the labour movement in Canada, now with a discussion of the impacts of the COVID-19 pandemic on the collective power of workers.
About the book
This fourth edition of Building a Better World offers a comprehensive introductory overview of Canada's labour movement. The book explores why workers form unions; assesses their organization and democratic potential; examines issues related to collective bargaining, grievances and strike activity; charts the historical development of labour unions; and describes the gains unions have achieved for their members and all working people. This new and expanded edition also analyzes the challenges facing today's labour movement as a result of COVID-19 and the strategies being developed to overcome them.
What people are saying
Peggy Nash, former senior UNIFOR negotiator and former MP, now a senior advisor at Toronto Metropolitan University.

Ross and Savage, two of Canada's foremost experts in labour studies, detail the evolving struggle of Canadian workers to defend themselves under capitalism. They chronicle how workers have organized to improve working conditions, pay and a better life. Workers wanting to organize as well as students of labour studies will find this book essential reading.
Contents
Chapter 1

What Is a Union?

Chapter 2

Understanding Unions

Chapter 3

Early Union Struggles in Canada

Chapter 4

From Keynesianism to Neoliberalism and Beyond: Union Breakthroughs and Challenges

Chapter 5

Unions in the Workplace

Chapter 6

Unions and Political Action

Chapter 7

How Do Unions Work?

Chapter 8

What Difference Do Unions Make?

Chapter 9

Who Belongs to Unions? Who Doesn't and Why?

Chapter 10

The Future of Unions: Decline or Renewal?

References

Index